My Filipino co-worker always invited me to shop at Fashion Outlet Mall in Niagara Falls. She keeps on saying that it is very easy to drive all the way there. I have not visited that mall not even once. She told me that prices are so affordable compared to any malls.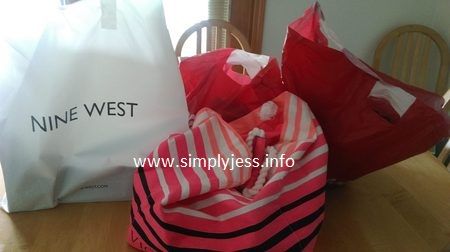 One day lasts week when we both were off from work, I told her that we are going to the mall. Indeed! It is very easy to drive to get there. Though is kind far but the driving is not bad. It only turned once and the mall is there.
I cannot believe how the prices are very affordable. There are many stores to visit. My daughter is with us too because she loves shopping. I am so glad that Victoria's Secret is in that mall. We shop around and found some amazing deals. I shopped at Aeropostale. Nine West, Gap and my daughter bought something from Claire's. I need to be back by myself and explore that mall by myself especially that I am heading Christmas vacation in the Philippines.