My Summer Babe is been bugging me to get a clothing from Ivory Ella. I wish that I can afford their clothing. The best part of this company when you purchased is, a portion will be donated to help elephants. It is a great cause for a beautiful and big animals.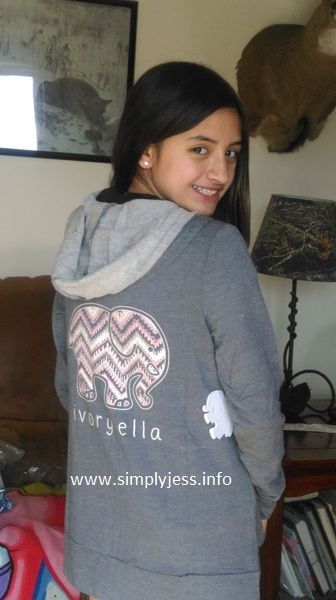 I told my Summer Babe that if she gets good grades and I might buy her one. She never stop to amazes me. She showed me her grades and they were high. I ordered her one clothing. I am so glad that they are having on sale. It is the only way that I can afford it.
My Summer Babe was so happy when the item came in the mail. She ordered a sweatshirt. The clothing feels so smooth. It is worth every penny and best of all she helped the elephants.