I was planning to buy my son a white shirt for his school field day. Unfortunately,I could not find any plain white shirt at TJ Maxx. I ended up buying this Poof Girl peach sleeveless dress for my summer babe.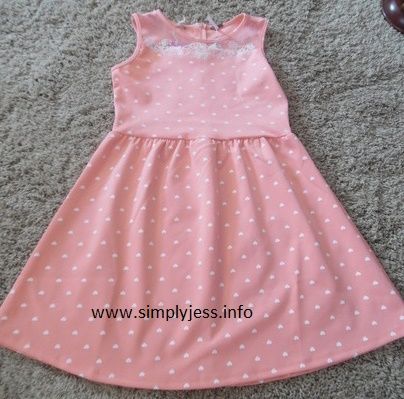 sleeveless dress on sale at TJ Maxx
It is on clearance. I could not resist by not buying it. The dress cost $7,50 which I think is very affordable.
I really like the dress. My summer babe can wear during her school awards. I hope she get an award. I let her try the dress when I get home. She loves to dress up. These are some of her shots that I took. I cannot wait for her to wear it in school. I just need to find an orange hair clip and sandal to match her dress.
How about you? Do you go to the clearance or sale section when you go shopping?