Congratulations! You're getting married. Now the process of planning the wedding can start. One of the most important aspects of the wedding planning is finding the right photographer for your special day. You will want to preserve those once-in-a-lifetime memories forever, so the choice of which photographer to hire shouldn't be taken lightly.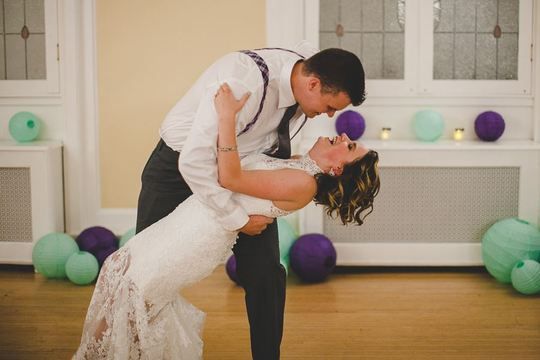 There is a proliferation of wedding photographers out there, and with websites such as orangememories.net/ making it easier than ever to find these photographers, it's never been easier to connect with one. But how do you choose the right one? It's very important that you actually meet with any prospective photographers. Think of this process like you would if you were interviewing people for a job – because that's essentially what you are doing. You are interviewing someone for the job of preserving the memories of one of the most special days of your life.
Questions to ask a wedding photographer
Q: How long have you been working as a wedding photographer, and how many weddings have you photographed?
It's important to ask both of these questions in tandem. A wedding photographer could have been "in the business" for 20 years, but if he has only photographed 3 weddings in that time, that's not a lot of experience. Also, ensure that the clients they have photographed were paying customers, not family members.
Q: Do you have insurance?
Never hire a photographer who cannot prove that they have the necessary insurance to cover them in case a mishap occurs.
Q: How much do you charge, and what do your packages include?
Always be sure you know exactly what you are paying for and what the final price will be. Ask if they charge an overtime fee if they end up staying onsite past the agreed-upon number of hours. Do they include an album in your package?
Q: Will you actually be the person photographing my wedding? It's absolutely imperative that you meet with the actual person who will be onsite to shoot your wedding. This way, you can be sure your personalities mix well and that you get a good vibe from the photographer.
Q: Will my wedding be the only one you shoot that day?
The last thing you want is your wedding photography to be compromised because your photographer is rushing off to get to another wedding. Be sure they are going to give you their full attention on that day.
Q: Can I see some of your work? Can you provide me with references?
It's crucial that you get a good idea of the work the photographer has done in the past. Make sure you ask to see a complete wedding album, not just a "best of the best" collection. Also, always talk to their references to get a feel for what they were like to work with on the day.
Q: What is your backup plan?
Always find out how the photographer plans to deal with, for example, camera malfunctions. Will they bring more than one camera? Also, how do they backup your photos? Make sure they have a solid backup plan so you can rest assured that your photos will be safe.
Q: What will you wear to photography my wedding?
This may seem like an odd question, but it's actually very important. Always be sure that your photographer will dress professionally and in a way that will blend in with your wedding guests. You don't want your photographer showing up in shorts and a t