I admit at age 41, I am still not a fan of wearing make-up. I like my face natural as i could. There are times that I play with the make-up. It is not easy applying the cosmetics when you have no clue how to apply it on your face properly.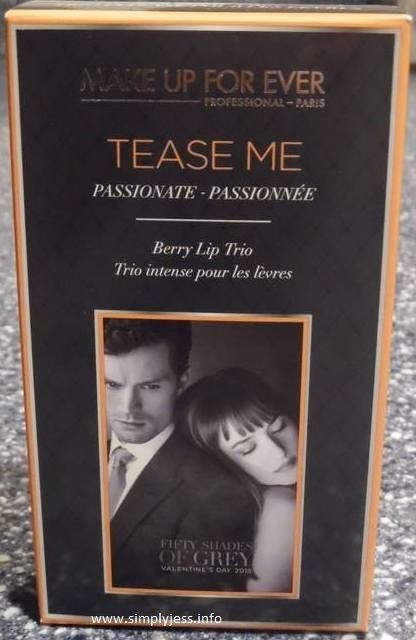 Tease Me make up inspired from the movie Fifty Shades of Grey
I usually wear a lipstick and a lip gloss. I love the dark colors. It is because it suit my skin color. Recently I bought this make up set from Sephora. It is called Tease Me inspired from the movie Fifty Shades of Grey.
learning how to try different shades of lip stick
These make up are limited edition. There three different kinds that you choose to buy from. There is a lip stick which I bought. There is also for the cheeks. The big box is the collection of all the make up. I wanted to buy the big box but I figure I will not use them. I just bought the Tease Me instead.
The lip stick is red. I am not sure if I really like it or match with my skin color. It did not make me itch which is a greatest thing. How do you think I look? Does red color suits my skin color?