My very first Converse shoes is orange. It is too tight on me. It hurts my feet when I wear them. I guess I bought it too small at first.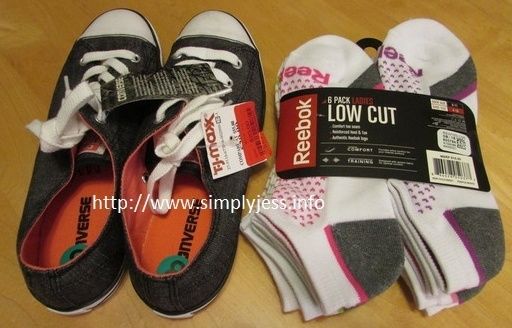 I got my pay check few days ago. I treat myself a new Converse. I also bought new Reebok socks that does not show with it. It gets really warm while working if I wear crew socks. The no-show socks really cool off my feet a bit.
This time I bought a gray color Converse. It is also a size eight which perfectly fit and so comfortable to wear on my feet. For some odd reason, my shoe size is bigger than my feet. My feet are size 7 and size 71/2 is a little tight. The size eight is perfect and has room for my feet to breath. It is also in clearance for $20. I cannot wait to wear this Converse in the summer time with short and tank tops.
How about you? When was the last time you treat yourself with something that you want or need?