I ordered this Victoria's Secret mini dog Christmas ornament last month. I cannot wait to hang it on our Christmas tree soon I hope. I also redeemed a free underwear. It also come with a secret reward card which I redeemed from this month. It has $10 in the secret reward card.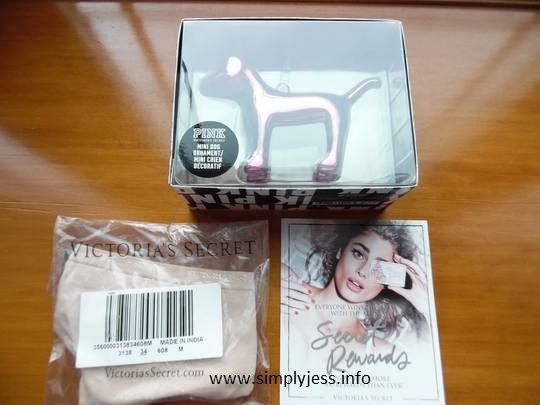 This is the smallest amount I purchased in the Victoria's Secret website last month. I just want the Christmas ornament which cost $12. The Christmas ornament is also on sale that week. Overall I am happy with my little purchased.
How about you? Have you shop to Victoria's Secret recently? Are you a fan of their merchandise?