I admit at 41 years old, my skin start to change especially on my face. Either I like it or not, soon I will have wrinkles on my face. I want to keep my face natural as possible. I am not getting any younger and have to keep my face spotless.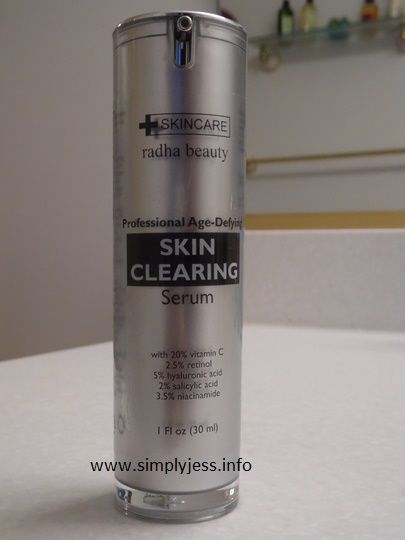 There are many products to choose from to keep our face looks young and spotless. One product that I love is from
Radha Beauty
. I tried their professional age-defying skin clearing serum today. I like it so far. It does not make my face itchy which is the best feeling for me I have a very sensitive skin.
Why will I recommend their product especially the serum to women? It is because the powerful formula they use in their serum. It contains a powerful combination of active ingredients such as Vitamin C, Retinol, botanical hyaluronic acid, salicylic acid and Niacinamide. It also gentle on skin. Their age-Defying Skin Clearing Serum is full of natural and organic ingredients. It is safe for all skin types even oily skin like mine. It glides on smoothly and absorbs fast and will not irritate or burn your skin. It does not have any smell too. Their serum is not tested on animals. Their serum is cruelty free and manufactured in our State of the Art FDA Approved facility in the US. The serum is all natural. It does not contain fillers or harmful fragrances, dyes or parabens. I know that like me, you will love their products as well.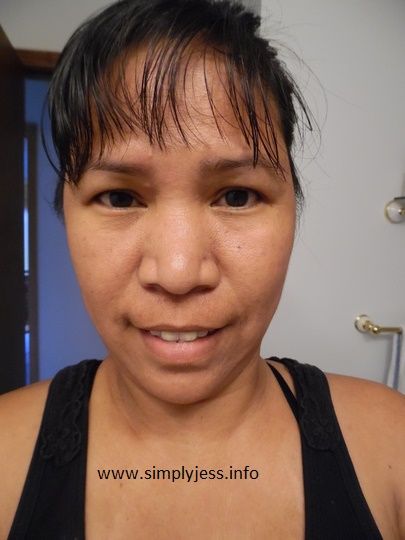 Serum is easy to use. You can use the serum after cleansing, toning and before moisturizing your face. You can achieve the best result if you apply their Radha Vitamin C cleaners. I have to check that out myself too. I use my own cleansers and still work for me.
You can find them in Facebook and Instagram as well. You can buy their professional age-defying skin clearing serum in Amazon . The ship very fast as well.
Disclosure:
I received the professional age-defying skin clearing serum free from being a member of BrandBacker . I have not received any compensation. All my thoughts and opinions are 100% mine.
.