My summer babe and myself loves One Direction especially their song What Makes you beautiful. I love the lyrics the most. I am not familiar with their names but my summer babe does. She knows all the guys in the band. She is only eight years old and a fan of One Direction.
The One Direction boy band is very popular. They only not have the voice but the looks as well. I am convinced million of girls are crazy about them. One of those number is my summer babe. They are popular in so many ways and including this make up limited beauty collection.

I received three make up sets in a tin can. I received one from Niall and two same tin cans from Louis. These are the contents in each tin can, There are eye Shadows (Nobody Compares- Metallic silver Tell Me A Lie- Metallic nude pink, Same Mistakes- Metallic mint
I Would- Smokey brown shimmer, Summer Love- Smokey purple haze Everything About You- Smokey black shimmer) There is an Eye Pencil (I Want- True matte black) There is Lip Gloss (Loved You First- Bubble gum pink, One Thing- Frosted pink ice, Irresistible- Shimmered, pearl, Heart Attack- Creamy rose shine). There is a Lip Gloss Top Coat (Over Again- Silver glitter sparkle) There are two Nail Varnish (Stole My Heart- Magenta pink shimmer, Alive- Multi-coloured glitter flakes)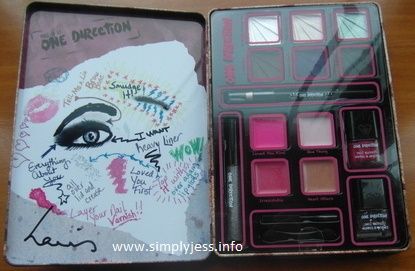 I have tried the eye liner, the eye shadows, lip gloss and the lip gloss coat which it my favorite. I love these make up sets because they are not itchy to my face knowing that I have a very sensitive face. I love their vibrant colors as well. You can also use the tin can when your make up is all gone. It is a pretty collectible.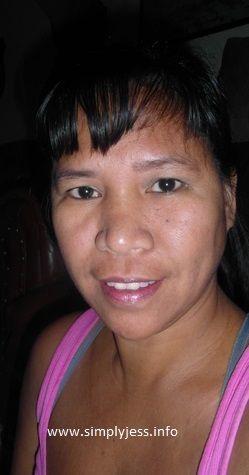 Please make sure to follow One Direction Make up beauty limited collection in Facebook . By the way, this make up by One Direction is available now in your selected stores like Sears USA Kmart, Target and Wal-Mart Canada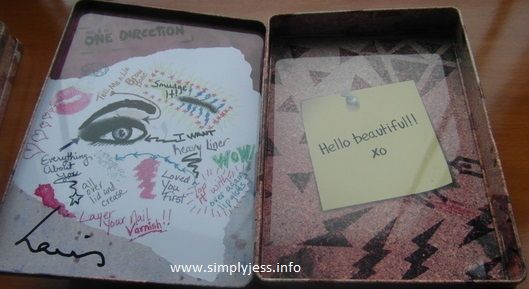 By the way for your chance to win this amazing One Direction make up beauty limited editions, please join the giveaway as well.