I am glad that my Summer Babe wears earrings back. She stop wearing earrings for couple years. I thought that her hole in ears are close by now. I am so glad it is still open. She wears earrings before going back to school. I have extra earrings. She asks me if she could wear it. I said of course you can wear my extra earrings. It did not hurt her ears but I told her not to touch her ears.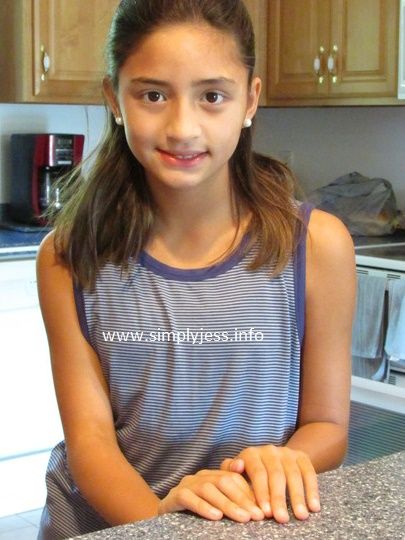 One day my Summer Babe and I went shopping at Wal-Mart. She asks me if she could buy earrings. I said yes. There are many earrings for kids. You can buy little to big earrings. She picked the pearls designs from small to big earrings. She has been using the earrings since she bought her own earrings. Here she is in her new earrings.
How bout you? Does your little girls wear earrings as well?