I admit I loved Victoria's Secret products especially their bras and panties. I also loved when I received coupons in the mail. It is an advantage when you are a Angel cardholder.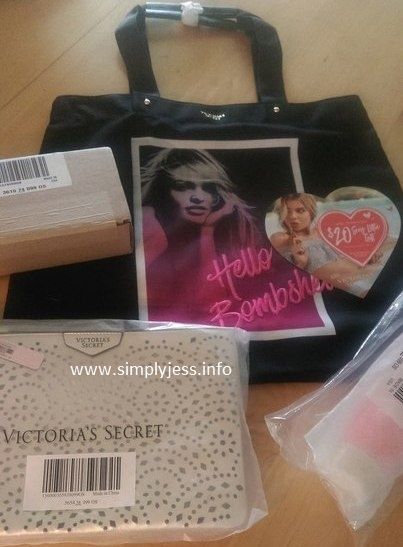 Last month, a blogger and Facebook friend shared the coupons on her Facebook page. I really loved how sharing she is to her fellow Angel. I am so thankful for her.
She sent me two coupons to play to get the free Bombshell Summer Lotion which cost $25 each but you get the lotion free when you order the Bombshell Summer Perfume which cost $52. I also grabbed the Ombr Tote and the bikini bag for free. In total I purchased $52 for the Bombshell perfume and get three free items.
I also have the $20 gift card and used to pay for the $52. It comes with $43.20 the final total purchased after tax plus shipping. Overall, I am very satisfied with my latest Victoria's Secret purchased. I also received another $20 gift card for my next purchased.
Though I am allergic to perfume, I know that my niece in the Philippines will love the perfume and lotion. I cannot wait to see here very soon.